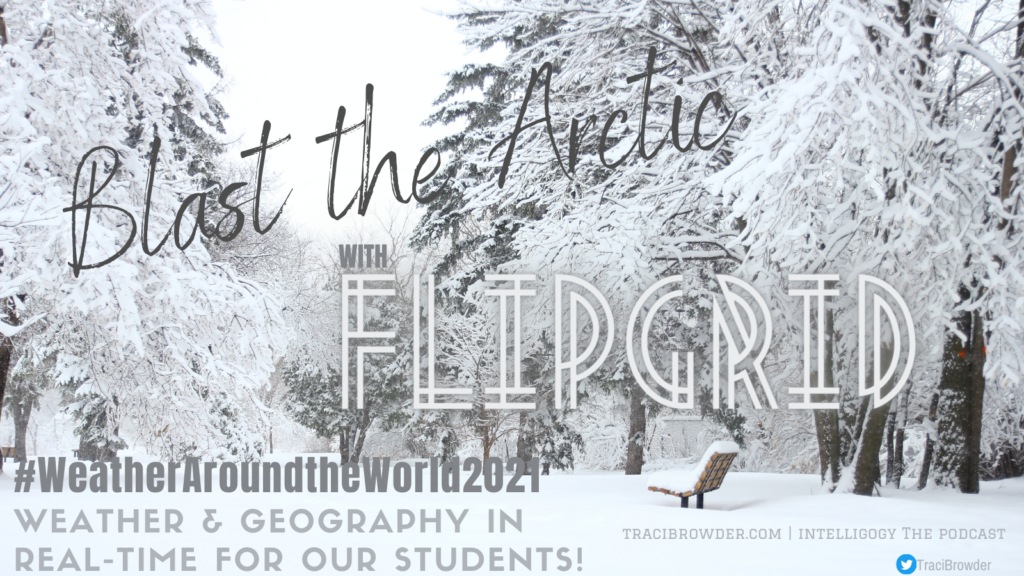 Today is February 14, 2021.
No matter where you are in the world, you have probably heard the state of Texas is experiencing a historic arctic blast! The temperature is 18 degrees and the wind chill in my community is currently 7 degrees. I know Northerners are accustomed to these frigid temps. I'm trying to get accustomed to my son residing in our neighboring state of Oklahoma, where the actual temperature is currently 6 degrees with a -13 degree wind chill!
I have child-like amazement as I stare out the window watching beautiful snowflakes dancing in the wind. I'm doing everything I can to etch the picturesque scene in my memory because we simply don't get this kind of weather often. What makes it historic is the extended amount of time our state will experience sub-freezing temperatures coupled with ice and snow. This leads me to what excites me today!
Because of the expansive reach of this arctic blast, we have a unique opportunity for educators around the globe to connect and give our students an amazing geographic and weather-related experience! What's even more exciting to me is that while this is a historic event for Texans, it's par for the course for other regions, while at the same time, it's sunny and warm in other geographic locations.
We can give our students quite the experience to have educators from all over the world report on their geographic location and the current state of the weather in your respective location. I've created a Flipgrid for educators to:
Share your geographic location.
Describe the weather that you are experiencing right now.
Explain if it is common or uncommon.
I shared pictures of snow with my class from a dear friend last week. My students jaws dropped! I think they will find it even more interesting to see weather all around the world.
This is going to be a public board so I advise you to manage it and show videos to students – not share with join code with your students.
Will you join me? Classroom teachers, counselors, administrators, superintendents…let's put the arctic on blast with Flipgrid! Let's give our students a global experience by 'putting the arctic (and all other types of weather) on blast' with Flipgrid."
I invite you to share with other educators and use: #WeatherAroundTheWorld2021.